Wooden Clothes Drying Rack | Beech or Pine?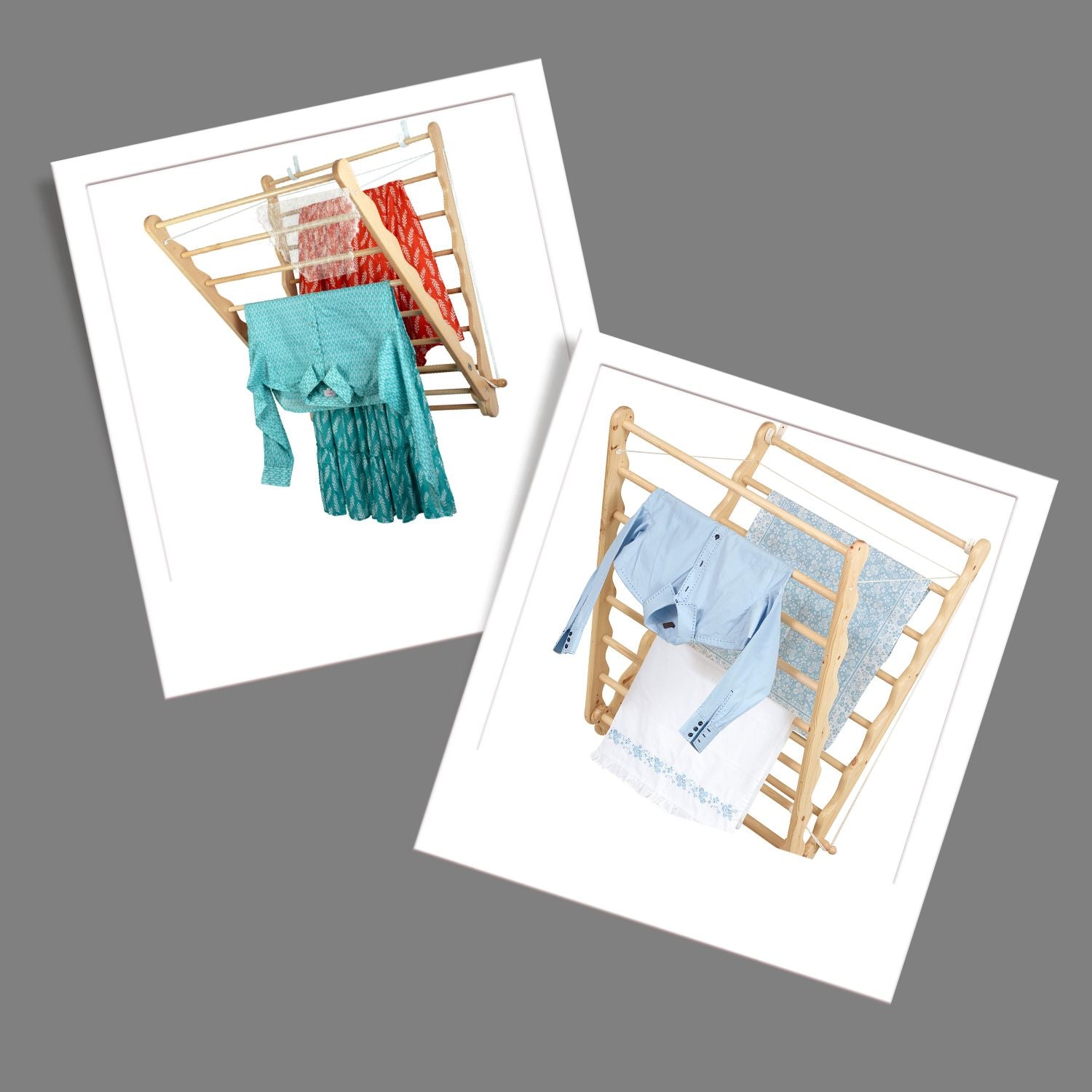 Laundry Ladders are now available in Beech Wood or Pine Wood
What are the key differences between Beech Wood and Pine Wood?
Beech wood is a hard wood making the unit slightly heavier and more resistant to knock and dents. Hard wood is more condensed, and less absorbent of heavy moisture. The grain on the beech wood is fine smooth grain, in our natural finish this is a beautiful quality of the wood.  Our beech wood range are manufactured in Slovenia, Europe reducing the carbon foot print on these laundry ladders.
Pine wood, is soft wood making these laundry ladders slightly lighter and easier if transporting outside on sunny days.  The pine wood has an attractive grain, with a rustic patina which will develop with age and use, good for resisting shrinking and swelling. 
Clink here to view the range of laundry ladders.
---