Using Hangers Can Maximize Your Drying Space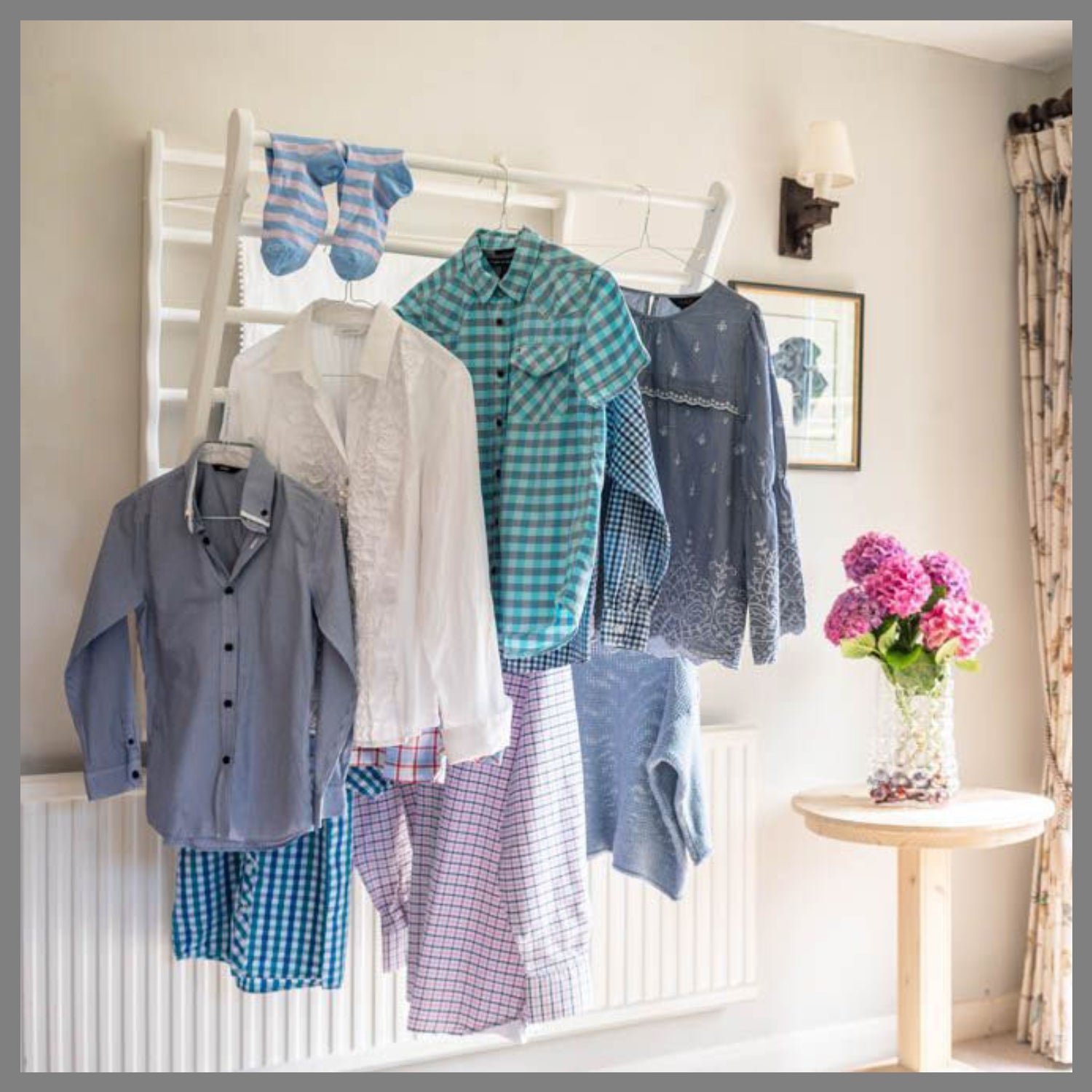 When loading up your Laundry Ladder or any clothes airer, using coat hangers hugely increases the drying capacity of your drying rack.  
There are other benefits of using coat hangers when drying your washing. The hanger opens out the Garment allowing more air to circulate inside the garment increasing the speed at which it dries.  When using hangers outside the shirts will dry with less or no creases, this reduces the need to iron. With items already placed on a hangers once dry, they are quickly and easily returned to the wardrobe. More Leisure time for you.
Top Tips
As soon as the washing cycle has finished remove washing from the machine, then hang immediately on to the hangers, this will lessen the creases and keep it fresher.
Take care to hang garments neatly on the hangers to avoid creating creases.
If hanging woollens or delicate silks use a gently curved hanger to avoid protrusion marks on the fabrics.  See our rubber coated non slip hangers for knitwear and delicate items.    
---