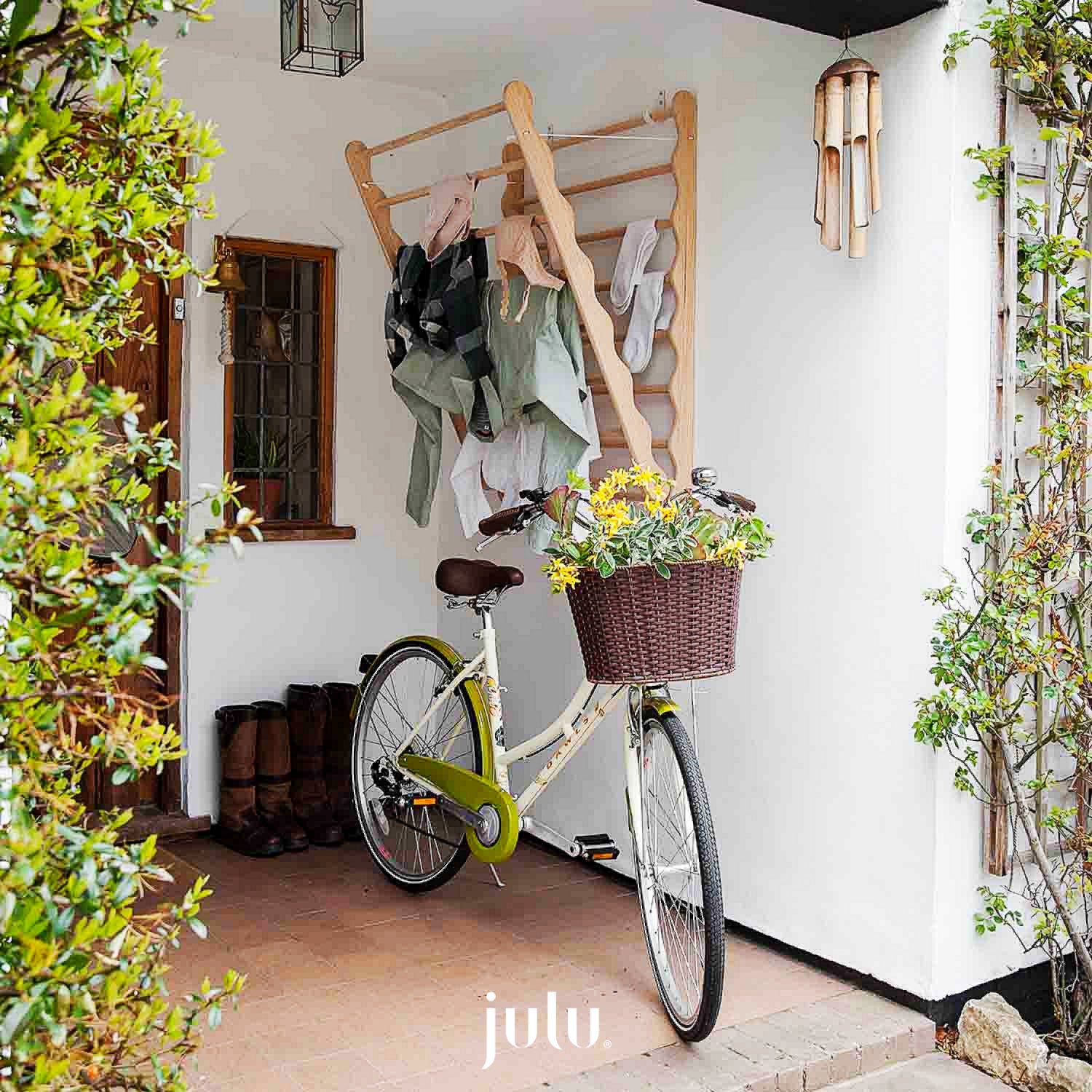 "Some old fashioned things like fresh air and sunshine are hard to beat"

Quote by Laura Ingalls Wilder
Spring is here Weather will start to improve lets release those laundry ladders to the outdoors and benefit from the fresh outdoors weather. Rising energy costs spring has sprung at the right time, get your laundry ladders outside and benefit from outdoor drying.
Julu outdoor drying kit, a second set of brackets plus our unique Laundry Ladder pegs is what you need to use your laundry ladder outside. The pegs are a great addition as they secure the clothes to our smooth chunky rails, in windy conditions.
Spring offer ending 30th April, get 10% off on Brackets & Pegs
Use code: Spring22
---