Laundry Ladders In Tiny Homes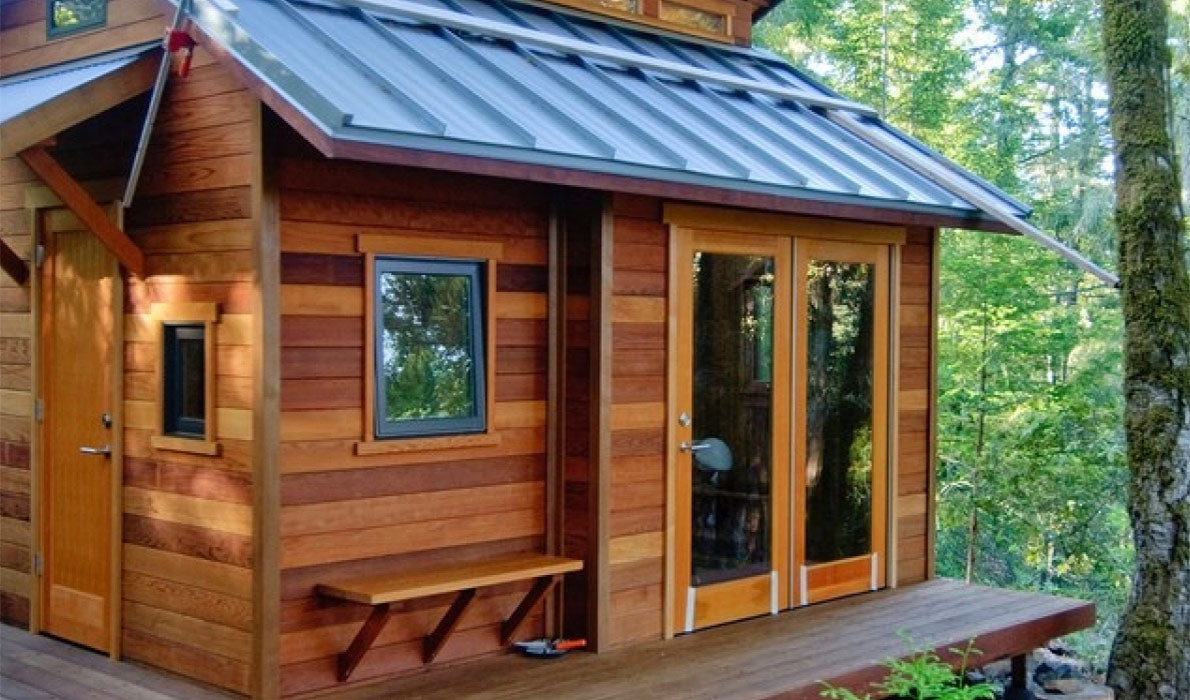 Have you seen the new trend for down-sizing and living in tiny homes?
The Julu Team have seen some of these amazing homes on social media. They can make the smallest of dwellings work as a home. There are log cabin style, tiny cottages, sheds, boats and some are on wheels. My favourite is a little red cottage complete with chimney or this rather smart shed.
The Laundry Ladder was designed to suit homes without high ceilings, so it lends itself nicely to these Tiny Homes. The Laundry Ladder makes small spaces work better. By using wall space instead of floor space, the Laundry Ladder doesn't take up any unnecessary room when not in use. It is an ideal way to dry clothes and thanks to the beautiful craftsmanship, it doesn't need to be hidden away when not in use.
Laundry Ladders for Small Homes As well at the Tiny Homes, Small houses and other smaller homes such as apartments and bungalows can really benefit from using a Laundry Ladder for drying clothes. Any such device is certainly essential for any home that doesn't have a garden area for hanging out the washing, but the Laundry Ladder's space-saving design makes it a superior option than other unsightly and awkward clothes maidens.
Even Tiny homes with gardens can make good use of a Laundry Ladder, as there are additional brackets that can be affixed to an outside wall. As for when the sun isn't shining, an ideal place for speedy drying is above or near to a central-heated radiator.
These Laundry Ladders are also suitable for use around very young children as they are high enough off the floor to be out of their reach and are fixed securely against the wall in any case. The extendable side folds up against the wall-fixed side when not in use, so they won't block any pathways or access points either. They are also perfect for any type of home that features low ceilings, with some other clothes-maid options proving too tall for such low-ceiling rooms.
To learn more and see images of the laundry ladder click here If you want to find out more about these award-winning Laundry Ladders, then call (0330) 223 2855 or email Julu for more detailed information. Acknowledgement of images: Image copy credit to https://www.flickr.com/photos/benchun/3625699371
---