Laundry Ladder Clothes Airer for the Outside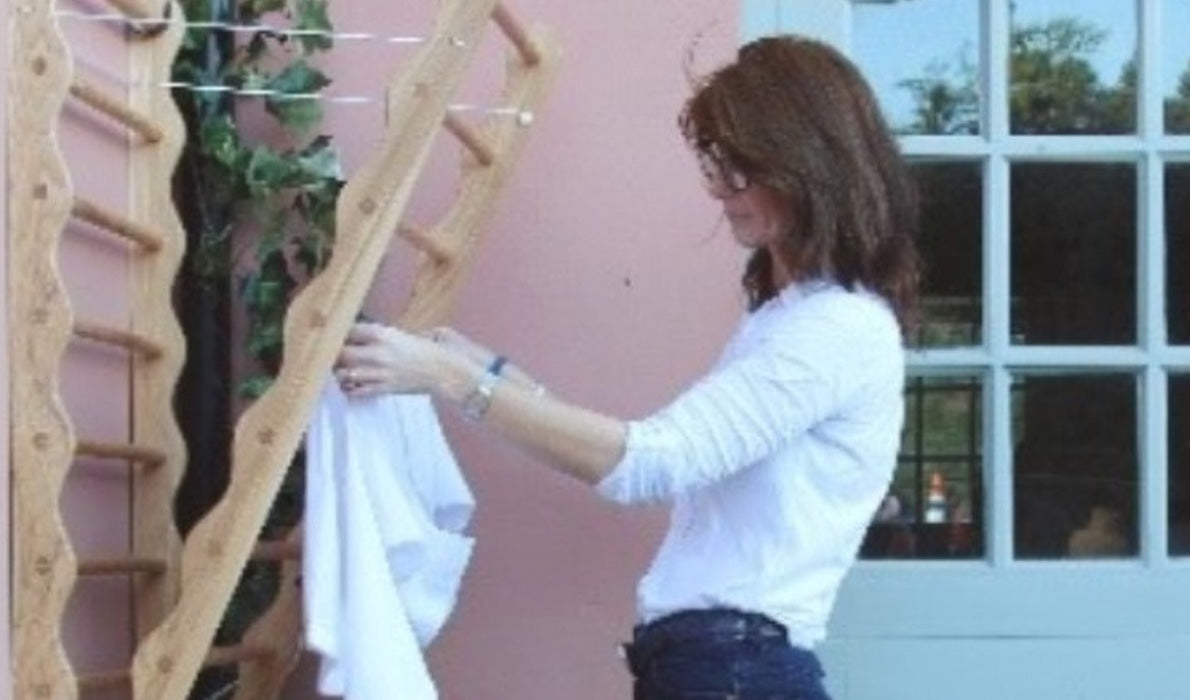 April is drawing to a close and spring has sprung around us here at Julu.  The perfect time for us to remind our customers who already have laundry ladders, that with an extra pair of brackets located outside you can take advantage of any spring sunshine and get your laundry outside in the fresh air. 
We now have suitable pegs to use with the laundry ladder, ensuring your washing remains securely in place on windy days.
---