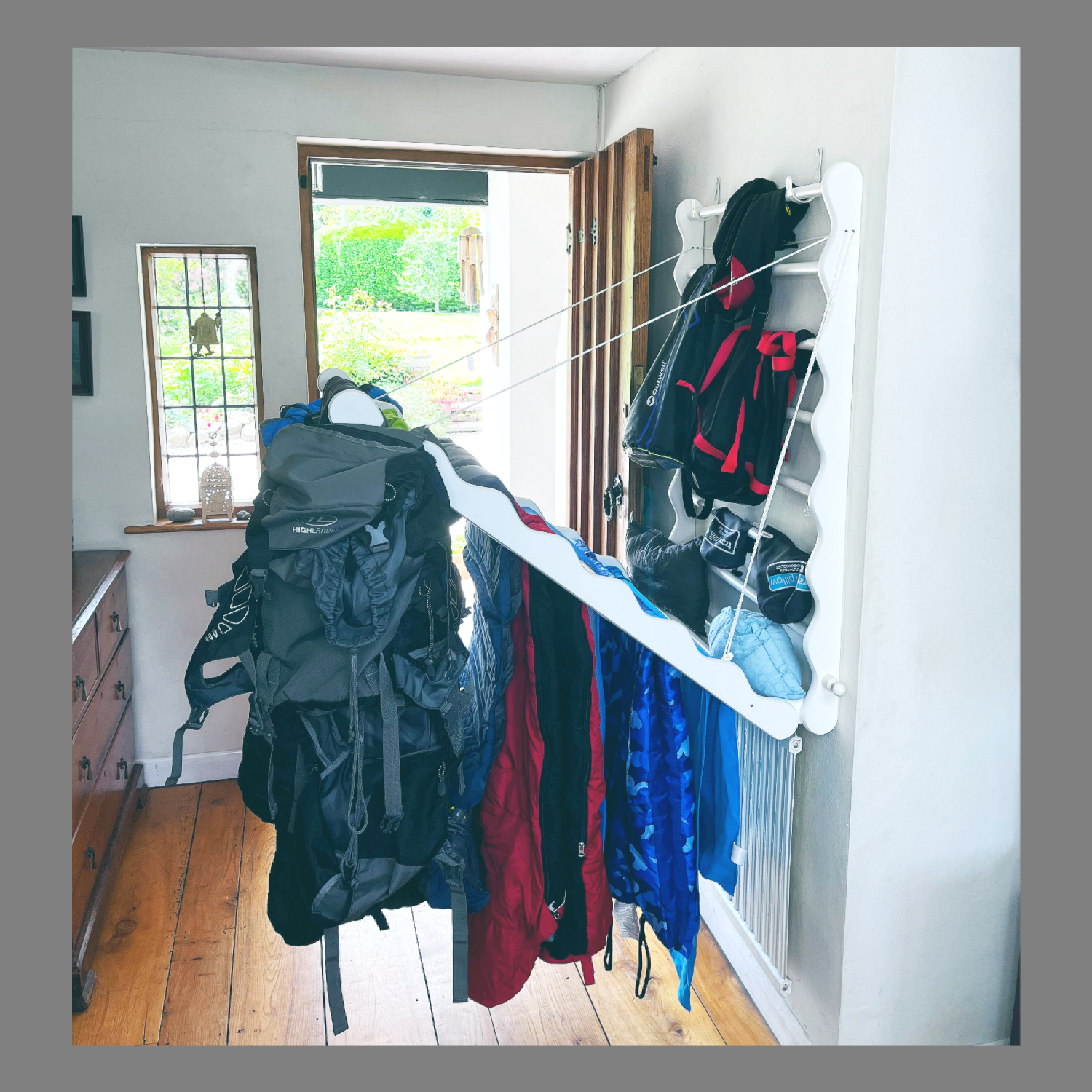 When you return from Camping or a Festival this summer, you will probably face the problem of drying out all your kit before returning it to storage.  If the sun is shinning then it makes it a bit easier to get everything perfectly dry before returning it to its usual home, but if its raining then your home can feel over run with camping kit. 
The laundry ladder hangs on the wall and gives enough drop length to accommodate long items like sleeping bags. Even your pop up tent can be draped over the top of the laundry ladder.  
Here are some images to show how you can use the laundry ladder to get all the camping kit dry and ready for storage until your next camping trip. 
Sleeping bags & Roll Mats & Quick Dry Towels 
Kit bags & Travel Pillows 
The Tent - Vango Dart 300 Pop Up Tent - Two Man 
Camping Items the Julu Team have dried on the Laundry Ladder.
Roll mats
Sleeping bags
Towels 
Back packs 
Pillows 
Pop up Tent - Vango Dart 300 - two man tent.
Tell us what other camping kit have you needed to wash and dry after your camping trip?
---